Linux Training
Our teachers will give you the theoretical insight and practical hands-on techniques to kickstart or increase further your Linux knowledge, we have been doing that since 1998. Our courses are co-branded with IBM and are also available for purchase through the IBM sales channel and websites (Dutch or French).
Our Courses ::
Career Planning ::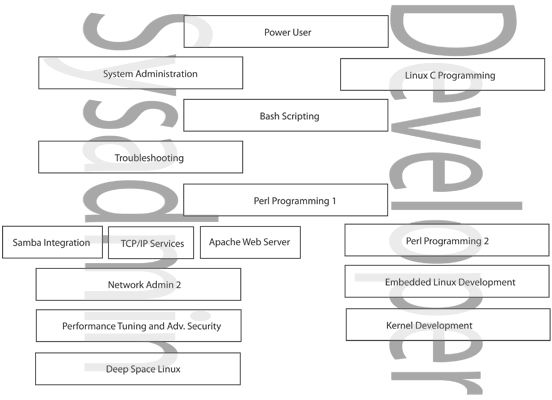 We welcome you on one of our scheduled courses, or we can give you an offer for a Course Special, tailored towards your specific needs. Call us for a quote request at: +32 (0)2 747.47.01 or send us an email at edu@linuxbe.com
Language and Linux distro ::
Our classes are delivered in Dutch or French, depending on the language of the participants or brought in English in the case of a mixed language group. Our course materials and exercise materials are in English. We are Linux distribution independent, which means that our courses can be followed with a choice out of RedHat/Fedora, SuSE or Debian/Ubuntu distributions. Linux distribution specifics are indicated as such. It is our experience that organisations and individuals tend to change between Linux distributions over time and some organisations mix different distributions as well. We also believe it gives a greater insight into the operating system as a whole.
Location ::
Our classes are organised in our offices in Brussels, Diegem (not so far from Zaventem Airport - access map). Courses can be organised in other locations such as Gent, Antwerp, Charleroi, Leuven, Namur and Hasselt or at your premises on request.
More information ::
Email: edu@linuxbe.com
Phone: +32 (0)2 747 47 01

You can find the Full Calendar here.