About Linux Belgium
Discover the Power of Linux: An Open-Source Operating System for Everyone


Linux is a revolutionary operating system that has redefined the way we think about technology. Unlike proprietary systems like Windows or MacOS, Linux is created and maintained by a global community of users and organizations who work together to make it better and more accessible for everyone. As one of the most impressive feats of engineering in recent history, Linux continues to grow and evolve at a rapid pace. From powering the world's largest web servers to billions of embedded devices, Linux has become an essential part of our daily lives. For new users, we recommend starting with Ubuntu, a user-friendly Linux distribution that is widely used and accessible for all. Downloading Ubuntu is easy and free, and you can find a beginner's guide in Dutch, French, or English.
For professional users, we offer expert training and support to help you unlock the full potential of Linux. Whether you're just starting out or looking to expand your skills, our team of Linux experts is here to help.
Focus and goals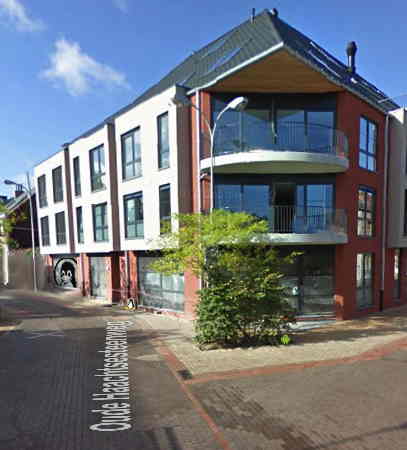 At Linux Belgium, we are dedicated to promoting the adoption of Linux and open-source software across the computing industry. Our services are designed for corporations and government institutions looking to take advantage of the many benefits that Linux has to offer.
With a focus on important values such as electronic rights, free speech, fair use, innovation, privacy, and transparency, we are committed to promoting the use of technology in a responsible and ethical manner.
Our goal is to help organizations specialize, collaborate, and succeed with commercial Linux solutions. Whether you're looking to improve your technology infrastructure, enhance your security and privacy, or support your company's goals, Linux Belgium is here to help.

The Birth of Linux in Belgium and the Journey to Today
Here you can find a detailed timeline of the major accomplishments and milestones by the GNU Linux project. The Linux community in Belgium had humble beginnings, starting at universities just before the popularization of the Internet. At Leuven University, the "Linux Room at Rekencentrum" led to the creation of iguana.be, and at Letteren University, the foundation of ulyssis.be. Other Linux User Groups such as Lumumba were formed in cities across Belgium, including Gent, Brussels, and Hasselt, where the community continued to grow and thrive.

Despite initial skepticism about the adoption of Linux by corporations, the community was passionate about the system's flexibility, freedom, performance, and security. In 2000, Jasper Nuyens founded Linux Belgium with the goal of promoting cooperation between companies providing Linux-based solutions and centralizing the promotion of Linux in Belgium. Today, Linux Belgium generates revenue through Linux consultancy projects, training, and support, and is staffed by a small but dedicated team of professionals.

In 1997, Jasper Nuyens founded the company Life with a vision to offer 'LInux For the Enterprise'. As a pioneer, Life was the first company in Europe to offer 24 by 7 Linux support, paving the way for the widespread adoption of Linux in the business world. The company's focus on providing top-notch support helped it to quickly establish itself as a trusted provider of Linux solutions.

In 2000, Life merged with VA Linux Systems Inc, a company specializing in Linux servers and holding websites such as www.linux.com and slashdot.org. This merger helped to further promote the growth of Linux in the business world.

Today, Linux Belgium continues this legacy, working to promote the adoption of Linux and OpenSource software across the entire computing spectrum. With a focus on innovation, privacy, transparency, fair use, and free speech, Linux Belgium is dedicated to empowering organizations with the resources they need to make the most of Linux.

Today


Fast forward to today, and Linux has become one of the most popular operating systems in the world, powering everything from smartphones to supercomputers. Linux-based Android is the most popular smartphone operating system, and 95% of the world's largest supercomputers run on Linux. Companies like Google, Facebook, and Twitter all run on Linux, and the majority of embedded smart devices are powered by Linux.

With the aging office PCs gradually being replaced with tablets running Android and Linux-based cloud applications, Linux Belgium is now focusing on the acceleration of growth in the embedded marketplace and Linux in the server environment. The birth of Linux in Belgium and the journey to where we are today is a testament to the power of collaboration and community, and Linux Belgium is proud to be a part of that journey.

Future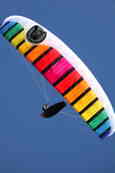 This growth is expected to continue as the demand for connected devices increases. As the Internet of Things (IoT) becomes more widespread, the number of devices that run Linux will increase dramatically. This will open up new opportunities for companies that specialize in Linux services. Additionally, with the growing demand for cloud computing, Linux is well-positioned to be a major player in this field as well. Linux has a proven track record of being highly secure, reliable and scalable, making it an ideal platform for cloud computing solutions, internally and externally hosted.

In conclusion, Linux is a technology that has stood the test of time and will continue to be a major player in the technology world. The future is bright for Linux.

Thanks
The Linux community is made up of individuals like you, who contribute to and promote the use of Linux. On behalf of Linux Belgium, we extend our sincerest gratitude for your unwavering support. We would also like to extend a special thanks to Richard Stallman for developing the GNU GPL license. Linus Torvalds' creation of the Linux and git projects is an integral part of our community, and we are grateful for his vision and leadership.

Lastly, we cannot stress enough the importance of the collective creativity and innovation of the entire Linux community. Thank you for your continued contributions to the growth and evolution of Linux!

Jasper Nuyens
Managing Director, Linux Belgium